Lampeter-Strasburg Marching Band
A Tradition of Quality ... a Commitment to Excellence
The Pioneer Marching Band
The 2021 LSMB is comprised of 104 members. Field show preparation began in July and reached full swing with a week of Band Camp in August. Everyone has been hard at work learning their music, set points, and putting it all together for a seamless presentation.
During the season, the band performs its field show pre-game, 6:20pm, for home games, and during halftime at away games. They also participate in exhibitions with the Pennsylvania Marching Band Coalition. The Coalitions are hosted by participating high schools and feature the field show of each participating band along with an exhibition performance by a neighboring college band.
Be sure to catch a pregame home show or visit with us at an away game or Pennsylvania Marching Band Coalition Event.

The band aspires to embody ...
A Tradition of Quality, A Commitment to Excellence
This year the 2021 LSMB is proud to present...
Defying Gravity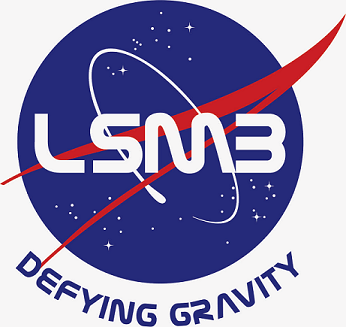 The Pioneer Marching Band's 2021 field production, entitled "Defying Gravity" portrays the story of American exploration in space. Since 1969, humankind has slipped the surly bonds of earth to explore the high untrespassed sanctity of space, put out her hand, and touched the face of God, as humanity defies what seems possible and, indeed, Defies Gravity.
Our program opens with that tune from the Broadway musical Wicked as a president issues a challenge that a nation rallied to meet. The music of Richard Saucedo then portrays that triumphal moment when man first landed on the moon. Next, we feature our percussion section as we turn to the tragic 1986 explosion of the space shuttle Challenger, which killed all seven astronauts aboard and ignited debate as to whether America should ever return to space.
We explore that tension in our ballad, Frank Ticheli's "American Elegy," featuring trumpet soloist Maya Carl (Maddie Miller). Finally, America resolves to go back to space and the excitement of liftoff collides with the new frontier of possibility as we consider humankind's potential to defy gravity.
The Pioneer Marching Band is led by a strong student leadership team. Band president is Brandon Coder, vice president is Michael Hayes, and color guard representative is Hannah Brodersen. Section leaders include Sophia Altobello, Emma Colon, Katherine Helm, Kati Platt, Maya Carl, Ben Van Deusen, Ava Grandizio, Tanner Groff, Laura Leaman, Noah Westerman, Lana Dyer, Chad Royer, Elly Bruner, and Bella Kennel. The band's chief fun officer is Cooper Honert, and team leaders include Noah Sanderson, Rachael Lee, Sara Tobler, Emma Cliff, Audrey Davis, Maddie Miller, and Cheyenne Oberdorf.