Lampeter-Strasburg Marching Band
A Tradition of Quality ... a Commitment to Excellence
The Pioneer Marching Band
The 2020 LSMB is comprised of 104 members. Field show preparation began in July and reached full swing with a week of Band Camp in August. Everyone has been hard at work learning their music, set points, and putting it all together for a seamless presentation.
During the season, the band performs its field show pre-game, 6:20pm, for home games, and during halftime at away games. They also participate in exhibitions with the Lancaster County Marching Band Coalition. The Coalitions are hosted by participating high schools and feature the field show of each participating band along with an exhibition performance by a neighboring college band.
Be sure to catch a pregame home show or visit with us at an away game or Lancaster County Marching Band Coalition Event.

The band aspires to embody ...
A Tradition of Quality, A Commitment to Excellence
This year the 2020 LSMB is proud to present...
V is for Victory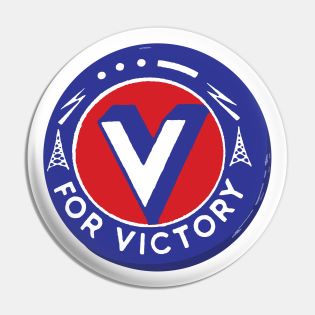 This fall's show is titled "V is for Victory" and commemorates the 75th anniversary of the end of World War II with music from Beethoven, John Williams, plus some jazz!
This year marks the 75th anniversary to the Allied Forces' victory in World War II, a conflict in which approximately three percent of the world's population perished and in which 16 million Americans, mostly young men, fought. On the homefront, tens of millions of women joined the workforce for the first time, and the war effort united Americans in common cause with allies across the Atlantic. One of those allies was British Prime Minister Winston Churchill, who famously held up two fingers in a v-shape to declare that "V is for victory." The opening to Beethoven's Fifth Symphony, with three short notes followed by a long note, Morse code for "V," became an anthem in allied countries, opening the BBC's broadcasts about the war, and symbolizing a quest for victory that would ultimately be realized with the surrender of Nazi Germany in 1945.
The Pioneer Marching Band's 2020 field production pays homage to this era in which music and art flourished as freedom and democracy triumphed. Our program opens with that iconic theme from Beethoven's Fifth Symphony. In part two, we present John Williams' "Cadillac of the Skies," from the Steven Spielberg film "Empire of the Sun," which chronicles the story of how a young boy ended up a prisoner of war in a work that Spielberg says portrays the "loss of innocence." In part three, we celebrate the swing era with a play on the tune Benny Goodman made famous, "Sing, Sing, Sing," titled "Swing, Swing, Swing," featuring trumpet soloist Maya Carl. Finally, we conclude with "The Land Race," again by John Williams.