The Pioneer Marching Band
The 2019 LSMB is comprised of 97 members including our color guard. Field show preparation began in July and reached full swing with a week of Band Camp in August. Everyone has been hard at work learning their music, set points, and putting it all together for a seamless presentation.
During the season, the band performs its field show pre-game, 6:20pm, for home games, and during halftime at away games. They also participate in exhibitions with the Lancaster County Marching Band Coalition. The Coalitions are hosted by participating high schools and feature the field show of each participating band along with an exhibition performance by a neighboring college band.
Be sure to catch a pregame home show or visit with us at an away game or Lancaster County Marching Band Coalition Event.

The band aspires to embody ...
A Tradition of Quality, A Commitment to Excellence
This year the 2019 LSMB is proud to present...

Before Camelot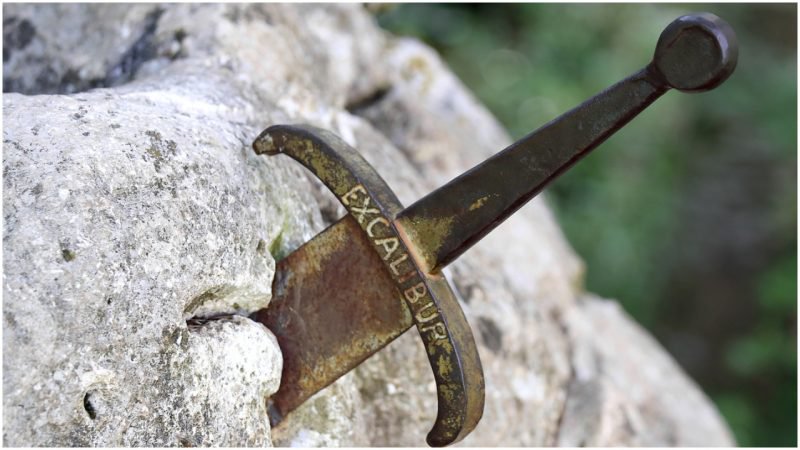 Consider the time before King Arthur drew the sword Excalibur from beneath the stone...
"Whoso pulleth out this sword of this stone and anvil is rightwise King born of all of England"
So states the 15th century legend, The Knights of the Round Table, by Sir Thomas Malory.
Before Camelot features angst, anticipation, and swordfights as we search for who will be crowned King of Camelot. Featuring original music by Gary Gilroy and percussion arrangements by Sean Bligh, the show is in four parts; Part One sets up the quest for a king which quickly descends into rulerless chaos that is fully realized in Part Two as knights vie for the crown. Part Three of our story joins the knights as they explore whether they might be "The Chosen One" and features baritone soloist Gabe Sanderson and trumpet soloist Logan Burig. Finally, in Part Four, a climactic fight scene eliminates would-be oppressors and at last, Camelot finds it's King.
Join us to be transported to Before Camelot!