Lampeter-Strasburg Marching Band
A Tradition of Quality ... a Commitment to Excellence
ANNOUNCEMENTS!
L-S Pioneer Marching Band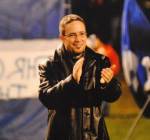 Marching Band News and Notes
updated regularly by Mr. Royer
Hello everyone!
The wheels are already in motion for the 2021-2022 season of the L-S Pioneer Marching Band. I am attaching the schedule for you to this email. At this point you are probably most interested in what the summer will look like. Here are a few highlights and notes:

L-S Summer Band Week (high school and middle school band camp) will be August 2-6.
To make things easy to remember, before band camp rehearsals are Tuesdays and Thursdays in the morning. After camp, Tuesdays and Thursdays in the evening.
Even though we're still in the pandemic, I am planning on this coming year being 'normal'. If changes need to be made due to COVID, those adjustments will be communicated as soon as possible.
If you are on vacation during the week of a rehearsal, please communicate that to me and have a wonderful time with your family.

Mr. Royer
Absence Request Form
L-SMB Student Remind: text @h6h66e to 81010
L-SMB Parent Remind: text @g8kga9 to 81010
Lsmarchingband.org
Marching Band Schoology group access code 92GB-XR9H-PDHVN
The Band Boosters Association
The Band Booster supports the instrumental program of the Lampeter-Strasburg High School by providing support for the L-S Marching Band and its associated sub-groupings such as pit orchestra, jazz band, color guard, concert band, etc., and working with the Band Director and the advisers for the overall good of the band.

Commitment to Marching Band Excellence
© 2021 Lampeter-Strasburg Marching Band, All Rights Reserved.

Lampeter-Strasburg Marching Band's website was designed by
M Street: Web Design in Lancaster PA