Lampeter-Strasburg Marching Band
A Tradition of Quality... a Commitment to Excellence
Please consider taking part in our fundraiser with Perfect Pots. 15% of your purchase for this week will go toward the marching band! Beautify your home for the fall and help the band at the same time!
Click the "Perfect Pots Fundraiser" link below for more information
Community donations will be accepted for the remainder of the school year either by mailing a check or using PayPal to contribute online. In either case, the donation is fully tax deductible and will help to support the band in purchasing instruments and flags, designing its show, and performing for the community.
The full tag day article can be viewed by accessing the link below:
L-SMB 2020 TAG DAY!


L-S Pioneer Marching Band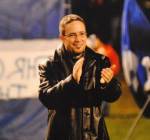 Marching Band News and Notes
updated weekly by Mr. Royer
Hello everyone,
I hope you all enjoyed the parent show on Friday night. It certainly was great for us to perform in front of a live audience. This week is a lighter one with only one scheduled event.
Thursday 9/24 6:20 – 9:00 Full Rehearsal



Please also consider taking part in our fundraiser with Perfect Pots. 15% of your purchase from there this week will go toward the marching band! Beautify your home for the fall and help the band at the same time!

Mr. Royer
Absence Request Form
L-SMB Student Remind: text @h6h66e to 81010
L-SMB Parent Remind: text @g8kga9 to 81010
Lsmarchingband.org
Marching Band Schoology group access code 92GB-XR9H-PDHVN
The Band Boosters Association
The Band Booster supports the instrumental program of the Lampeter-Strasburg High School by providing support for the L-S Marching Band and its associated sub-groupings such as pit orchestra, jazz band, color guard, concert band, etc., and working with the Band Director and the advisers for the overall good of the band.

Commitment to Marching Band Excellence
© 2020 Lampeter-Strasburg Marching Band, All Rights Reserved.

Lampeter-Strasburg Marching Band's website was designed by
M Street: Web Design in Lancaster PA