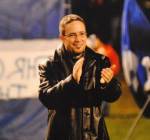 Marching Band News and Notes
updated weekly by Mr. Royer
Hello,
Hello everyone,
We are about to make our final big push for this season. Here the schedule for the NEXT TWO WEEKS.


Thursday 10/17 6:25-9:00 Full Rehearsal
Friday 10/18 4:45 FB @ E-town
Saturday 10/19 12:00 noon LCMBC Festival at Ephrata; 12:00 – 2:45 rehearsal; leave time 3:45; Performance time 7:45
Tuesday 10/22 3:00-4:00 After school rehearsal for the parade; THIS IS ONE WEEK EARLIER THAN WHAT IS ON THE SCHEDULE.
Thursday 10/24 6:30 Strasburg Halloween Parade. Parade steps of at 7:00PM.
Friday 10/25 4:45 FB @ Cocalico
Saturday 10/26 11:00 LCMBC Finale. 11:00 Rehearsal; 12:15 leave time; 1:00 mass band rehearsal at McCaskey; 3:00 Dinner 5:45 performance.
Tuesday 11/19 7:00 L-SMB Recognition night. With Thanksgiving being so late this year the 19th feels early, but it is correct.
Please read the following email I received over the weekend. You are all doing L-S proud!
Good Morning Mr. Royer,
I attended the Hempfield vs LS Football Game last evening, mainly to  see my granddaughter on the Hempfield Cheering Squad, but was highly  impressed watching the Lampeter-Strasburg Marching Band Performance at  halftime. The band sounded great, well-balanced and the marching  technique was quite good also. I thoroughly enjoyed the whole show.  Congratulations to you and your staff for a job well-done.
Please convey my message to your musicians. Thanks.
Dale Weller - Retired Director of the Warwick Marching Band 1969-1999.


Here is the Link to report and upcoming absence. Please use it for all absences WHICH SHOULD PRIMARILY INCLUDE athletic events, family events like a wedding etc. Even if you have already emailed me, it would be helpful to re-submit it to this form. Remember, it is never OK to miss an event. You are all important to everything we do!
Absence Reporting Form
Remind numbers:
L-SMB 2019 Parent: 81010 @ckfa2c
L-SMB 2019 Student: 81010 @lsmb2

Mr. Royer
The Band Boosters Association
The Band Booster supports the instrumental program of the Lampeter-Strasburg High School by providing support for the L-S Marching Band and its associated sub-groupings such as pit orchestra, jazz band, color guard, concert band, etc., and working with the Band Director and the advisers for the overall good of the band.