Lampeter-Strasburg Marching Band
A Tradition of Quality... a Commitment to Excellence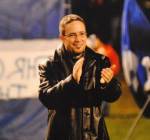 Marching Band News and Notes
updated weekly by Mr. Royer
Hello,
There are no marching band activities for the L-SMB this week. However, here are the updated remaining activities. We will be performing our show for every home football game. Everyone's attendance is expected at each performance.
10/29 6:20 – 9:00 Rehearsal at the stadium with parent performance at 8:15
10/30 4:30 Report for 5:30 performance, game at 7:00 with halftime performance. REACH OUT TO ALL ALUMNI THAT YOU KNOW AND INVITE THEM THE 5:30 PERFORMANCE!!
11/5 6:00 – 9:00 Rehearsal which will include Chik-fil-A dinner for all and senior speeches
11/6 5:30 Report for home football play-off game.
11/12 6:30 Recognition night at the stadium. Dress warm and bring blankets. Family members are invited. It'll be GREAT!
11/13 5:30 Report for home football play-off game.
11/19 6:30 Rain date for recognition night.
We are back to the plan for spectator capacity at the stadium which we had set for 2 weeks ago, before the sudden change by the 3rd circuit court of appeals. Our next family performance will be this coming Thursday night, October 15th with the gates opening at 8:00 and the show starting at around 8:10. Tickets will not be required. We are able to have 236 people sit on the home side to watch the show. In the event that we have more than 236 family members wishing to see the show, we can allow an additional 120 people inside the stadium that would have to sit on the away side or wait in cars to watch the first show, and then we will reset immediately to do a second show. During the reset time, those who saw the first show from the home side would leave and those on the away side could come around and see the second show from the home side. With that said, you can invite grandparents or other close family members to see the performance. 6 feet of social distance and a facemask will be required at all times.

Mr. Royer
Absence Request Form
L-SMB Student Remind: text @h6h66e to 81010
L-SMB Parent Remind: text @g8kga9 to 81010
Lsmarchingband.org
Marching Band Schoology group access code 92GB-XR9H-PDHVN
The Band Boosters Association
The Band Booster supports the instrumental program of the Lampeter-Strasburg High School by providing support for the L-S Marching Band and its associated sub-groupings such as pit orchestra, jazz band, color guard, concert band, etc., and working with the Band Director and the advisers for the overall good of the band.