Lampeter-Strasburg Marching Band
A Tradition of Quality... a Commitment to Excellence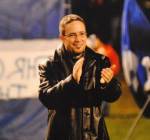 Marching Band News and Notes
updated weekly by Mr. Royer
Hello,
This Friday's performance at 5:30 is for family and alumni. There will not be any tickets needed, however we will need to count. We are allowed 256 people on the home side which should be plenty of seats for everyone. As soon as the performance is over you will need to vacate the stands. Thanks for your understanding and patience.
10/30 4:30 Report for 5:30 performance, game at 7:00 with halftime performance. REACH OUT TO ALL ALUMNI THAT YOU KNOW AND INVITE THEM THE 5:30 PERFORMANCE!!
11/5 6:00 – 9:00 Rehearsal which will include Chik-fil-A dinner for all and senior speeches
11/6 5:30 Report for home football play-off game.
11/12 6:30 Recognition night at the stadium. Dress warm and bring blankets. Family members are invited. It'll be GREAT!
11/13 5:30 Report for home football play-off game.
11/19 6:30 Rain date for recognition night.

Mr. Royer
Absence Request Form
L-SMB Student Remind: text @h6h66e to 81010
L-SMB Parent Remind: text @g8kga9 to 81010
Lsmarchingband.org
Marching Band Schoology group access code 92GB-XR9H-PDHVN
The Band Boosters Association
The Band Booster supports the instrumental program of the Lampeter-Strasburg High School by providing support for the L-S Marching Band and its associated sub-groupings such as pit orchestra, jazz band, color guard, concert band, etc., and working with the Band Director and the advisers for the overall good of the band.