Lampeter-Strasburg Pioneer Marching Band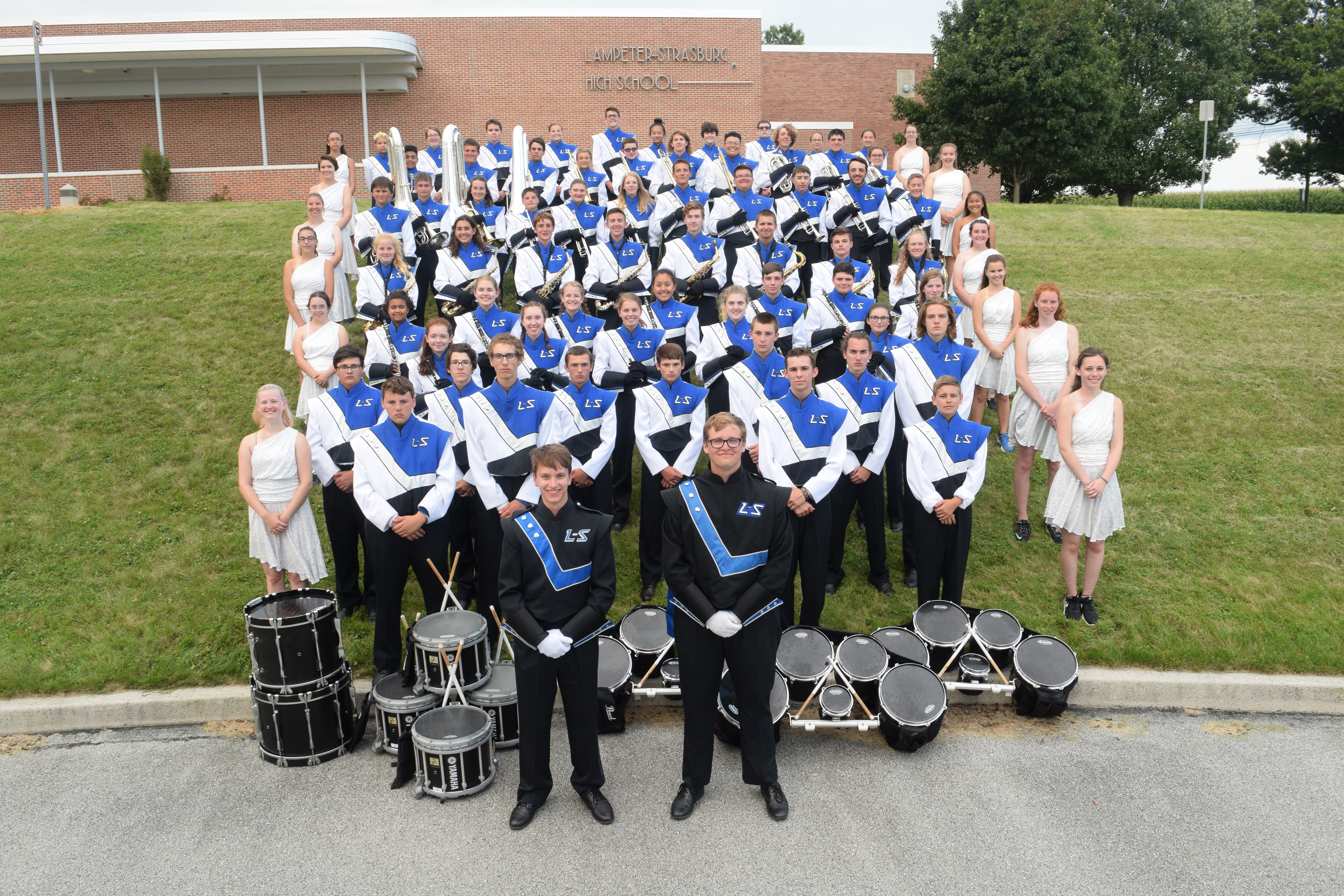 This is the official website for the Pioneer Marching Band of Lampeter-Strasburg High School.
IMPORTANT DATES

Oct 6 5:00 FB @ Solanco (Columbus Day Weekend)
Oct 10 6:30-9:00 TUESDAY REHEARSAL FOR HOMECOMING
Oct 13 5:00pm FB (H) vs. E-town; HOMECOMING
Oct 19 8:30pm Tag Day Appreciation Show
Oct 20 5:00pm FB (H) Cocalico
Oct 21 12:00pm LCMBC Festival #2 @ Ephrata HS
Oct 24 After School? TUESDAY REHEARSAL FOR THE PARADE
Oct 26 6:15pm Strasburg Halloween Parade
Oct 27 5:15pm FB @ Garden Spot.
Oct 28 12:00pm LCMBC Festival #3 @ McCaskey HS


Marching Band News and Notes
updated weekly by Mr. Royer
LSMB Rolls on
posted on October 16, 2017
Hello!
Here are the details for the remainder of the week for the marching band:

Thursday 10/26 7:00 Strasburg Halloween Parade. Report to the Strasburg Jaycee Park (218 Miller Street Strasburg PA 17579)at 6:30. You are welcome to dress up but you must be able to see, play, and march. So, no full face masks, no gloves, and no over-sized shoes. The parade will end at the square in Strasburg where we will do a stand still performance of the show.
Friday 10/27 5:00 FB @ Garden Spot. Report at 5:00, leave at 5:15. You may wear section shirts for the game.
Saturday 10/28 11:30 LCMBC Finale at McCaskey HS.
11:00-12:00 Rehearsal
12:15 Depart for McCaskey
1:00 – 3:00 Rehearsal
3:00 – 4:30 Eat dinner, change
5:00 Show begins
7:30 L-S Performs
9:30 Approximate arrival back at L-S.
The Band Boosters Association
The Band Booster supports the instrumental program of the Lampeter-Strasburg High School by providing support for the L-S Marching Band and its associated sub-groupings such as pit orchestra, jazz band, color guard, concert band, etc., and working with the Band Director and the advisers for the overall good of the band.