Lampeter-Strasburg Marching Band
A Tradition of Quality... a Commitment to Excellence
Quick Links
Hey Concert Band!
If we were in school right now, we would be talking a lot about signing up for the 2020 Pioneer Marching Band! Below are links to videos from me, from the student leadership team, and a link to the sign up form. Attached is a schedule for you to look at as well. I hope you all know how important it is to me that you know how much I value each one of you and how much I want each one of you with us. Please take a few moments to watch and consider. If you and/or your parents have any questions at all, please let me know I'd be more than happy to help.
Mr. Royer
Here is a link to a
message
from Mr. Royer
Here's the link to the
drum majors'/section leaders' video
Here's the link to the
SIGN-UP FORM
!!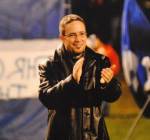 Marching Band News and Notes
updated weekly by Mr. Royer
Dear 2020 L-SMB,

Welcome to the 2020 L-SMB season! I hope you are as eager as I am to start making music together. We have 103 members signed up, which is four more than last year. Actually, this is the biggest the L-SMB has been since 2007 when we had 107 members! We know that this season is going to present a variety of challenges that we have not dealt with in the past, but please know that the staff is working hard and in close consultation with school administrators to develop a plan for how this season can unfold safely. If you have any individual concerns that would be helpful for us to know as we plan, please be in touch. Please do read this email carefully as it contains a lot of information that will hopefully address most of your questions.
As we head into this season, the staff and band leadership are guided by two principles:



Students first. We are committed to making this season -- whatever it turns out to be -- as positive and meaningful an experience as possible for all students involved. It is up to the staff to worry about scenarios and contingencies that may come up; your job is to focus on doing your job so that we can all be successful. Building relationships with one another, personal accountability, and committing to be part of a whole will each take on heightened importance this year when we may not have as much time together as a full group as we are accustomed to.


We all need to take ownership. One of the pillars of our student leadership program is that it is incumbent on each of us to view the L-SMB as our own, an organization where everything we do affects the group as a whole in either a positive or a negative way; it is up to all of us to make sure that our attitude, our commitment, and our work contribute to the band's "commitment to excellence." Everything matters.


While we are not making any changes to the schedule at this point, we will be changing the way to conduct some rehearsals. Until at least July 1, we are not able to meet in person. We will, however, meet remotely. This is going to put some responsibility in the hands of students, but we are confident you will rise to the challenge. In addition to the listed rehearsals below, all sections will meet virtually at least once a week beginning the week of June 15. More details on those meetings will be forthcoming from section leaders. As always, your attendance at all marching band functions -- including virtual rehearsals and sectionals -- is expected; if you are going to be absent, you need to fill out this Google Form at least 48 hours before the event.


Tuesday, June 16 from 9:00 a.m. to 12:00 p.m.: Full rehearsal via Zoom (email with Zoom invitation to come closer to rehearsal)


Tuesday, June 30 from 9:00 a.m. to 12:00 p.m.: Full rehearsal via Zoom (email with Zoom invitation to come closer to rehearsal)


Section leaders: I will be in touch soon to schedule a meeting with all of you before the first full Zoom rehearsal.
Everyone: We will be making use of breakout rooms and doing both musical and visual instruction during these Zoom rehearsals, so please start thinking about where you might be able to set up for a few hours in your home to have space to move, a reliable internet connection, a device with the ability for the camera to be on, and the ability to play without driving the rest of your family crazy. If this presents a challenge for you that we might be able to help resolve, please be in touch; as always, the sooner you can be in touch about things like this, the greater the chance we can help.
Communication as always, is extremely important. Please make sure you sign up NOW for the L-SMB Schoology Group and theL-SMB parent or student remind group. They are both new this year so everyone needs to sign up again.


Remind L-SMB STUDENT – text @h6h66e to 81010


Remind L-SMB PARENT – text @g8kga9 to 81010


Schoology Group (students) 92GB-XR9H-PDHVN


Now, some of you may be thinking, "Hey, I need an instrument! I need music!" Yes, you do. We will be in touch very soon about an opportunity for you to drive through the high school to get those things the week of June 8.
Finally, I just want to reiterate how excited the staff and I are for this season. We know things are going to be different than they have been, but we are energized at the prospect of working with all of you to play some GREAT music. Our show title is "V is for Victory" and features music from the World War II era in celebration of the 75th anniversary of that conflict's end. Take a moment to sit still and imagine where we are heading. It is only a matter of time before we get to experience this … together.
To get to that point will require our collective effort, creativity, flexibility, and care for one another in the coming weeks and months. For now, we ask you to go out on a limb with us, to commit to being part of something greater than yourself, and to be ready to have a truly once-in-a-lifetime experience.
Mr. Royer
The Band Boosters Association
The Band Booster supports the instrumental program of the Lampeter-Strasburg High School by providing support for the L-S Marching Band and its associated sub-groupings such as pit orchestra, jazz band, color guard, concert band, etc., and working with the Band Director and the advisers for the overall good of the band.