Lampeter-Strasburg Marching Band
A Tradition of Quality... a Commitment to Excellence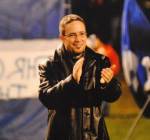 Marching Band News and Notes
updated weekly by Mr. Royer
Hello everyone!
WE'VE MADE IT!!!!!!!!!!!!!! We've gotten to the last week of our season. A season that at one point had us just hoping to get through band camp. The news of COVID resurgence right now has us concerned, but I think it is also a time to be thankful and positive about what we've seen and experienced this year. One thing on my list of many bright spots is seeing the interaction between the football team and the band. For the team to take the time to watch us perform on the night of such an important game speaks volumes about coach Manion, his coaching staff and all the players. I just received this email from Steve Herr, father of senior football player Ian Herr:
"Mr. Royer, My son, Ian Herr is a senior on the football team. Watching and listening to the band this season has been nothing short of wonderful. What a talented and special group of students. Players and parents alike have tremendous admiration and appreciation for the class and energy the marching band brings to each game. Thank you for a top notch program, with top notch students. If appropriate, please feel free to share with staff and students. Here's to hoping we get a couple more games as we head to states. Steve"

I am so proud of all the band staff, students, and parents in the way we all worked together to make this season such a success. I am thankful to everyone for the way we supported each other and persevered toward our goals of musical excellence and family. As a band community, our positive attitude and quiet understanding support of our administrators has not gone unnoticed. Thank you, Thank you, Thank you.
Here is the schedule for this week.

Thursday 11/19 6:30pm Recognition night. There is no dress code, but casual Blue and White would be appropriate. Students will be sitting on the turf, so please bring blankets. Parents will be able to sit in the bleachers. While this night is intended for the students but it is appropriate for family (up to 256) to come. Dress warm!!
Friday 11/20 State Football quarter finals. This WILL be our last home game and our last performance of the year.
4:10 Band room
4:50 Runthrough on the parking lot
5:30 Performance at the stadium for parents and family.
Mr. Royer
Absence Request Form
L-SMB Student Remind: text @h6h66e to 81010
L-SMB Parent Remind: text @g8kga9 to 81010
Lsmarchingband.org
Marching Band Schoology group access code 92GB-XR9H-PDHVN
The Band Boosters Association
The Band Booster supports the instrumental program of the Lampeter-Strasburg High School by providing support for the L-S Marching Band and its associated sub-groupings such as pit orchestra, jazz band, color guard, concert band, etc., and working with the Band Director and the advisers for the overall good of the band.