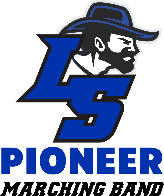 Lampeter-Strasburg Marching Band
A Tradition of Quality ... a Commitment to Excellence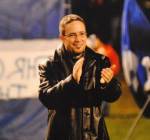 Marching Band News and Notes
updated regularly by Mr. Royer
Hello Everyone,
I hope you enjoyed a long weekend of beautiful weather. We are now entering the football play-off part of our season. The band will keep playing in the stands for each game as long as the team keeps going. We will not, however, be performing the show any more. Below are some details for this Friday and beyond.

Friday 11/11 FB (H) vs. Susquehanna Township.
Attendance for all play-off football games is expected of all members.
Our uniform will now be jeans, sneakers and the band 'rain coats'.
Report time is 5:30 to hand out coats and have a short stand music rehearsal.
Recognition Night is Tuesday, November 22nd beginning at 7:00pm.
Each member is responsible for cleaning out your uniforms and uniform bags. Shortly after Thanksgiving all uniforms will be taken to the dry cleaners.

See you all on Friday if not before!

Mr. Royer
The Band Boosters Association
The Band Booster supports the instrumental program of the Lampeter-Strasburg High School by providing support for the L-S Marching Band and its associated sub-groupings such as pit orchestra, jazz band, color guard, concert band, etc., and working with the Band Director and the advisers for the overall good of the band.